Up to 16 000 day-old chicks in a new ultralight 3.5 ton truck
Small trucks (up to 3.5 tons) are simply very practical. You don´t need any special driving license to drive them, you don´t have to make any mandatory breaks during your journeys, they are quick and handy. On the other hand they are limited in the maximum number of day-old chicks transported. And in many countries 3.5 ton trucks are being weighed on highways if they fulfill the regulations. It means it´s not a good idea to overload them. That´s what VEIT targeted now.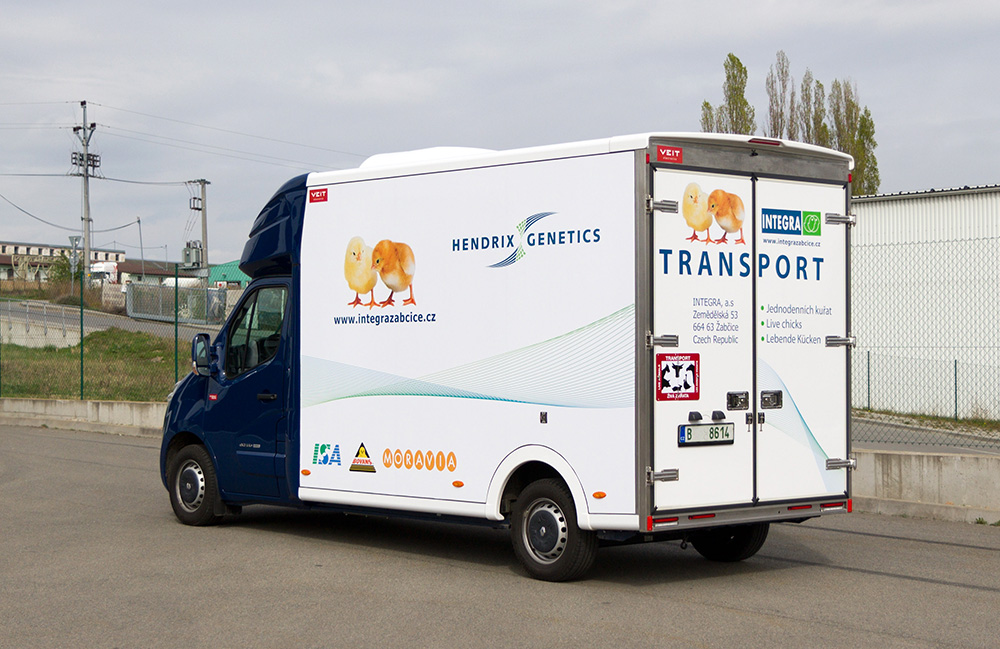 We designed a new ultralight version of a 3.5 ton truck for day-old chicks where the payload can be increased from 750 to 1000 kg, i.e. you can legally transport up to 16 000 day-old chicks! (Please note that technologically the truck can transport even 23.200 day-old chicks but 16 000 is the maximum to observe the weight regulations – for more information just contact us.) All the benefits of the small truck are preserved, only the payload is increased by 33%! The ultralight 3.5 ton trucks are already available - just make an order according to your requirements.