EuroTier exhibition 2016
EuroTier 2016 was not only about presenting our standard products but above all about making a show of latest innovations of VEIT development department – the 2nd generation ventilation system of day-old chick vehicles and a brand new BAT3 system giving a summary of data about live poultry flocks – not only weight statistics but also humidity, temperature and CO2 level.
Visitors were attracted to VEIT booth surely also by an exhibited semi-trailer produced for a Dutch company Dekkers Transport Holland with integrated 2nd generation ventilation. New design of VEIT booth and VEIT team including also our developers and production manager this time made a contribution to the successful show in Hannover as well.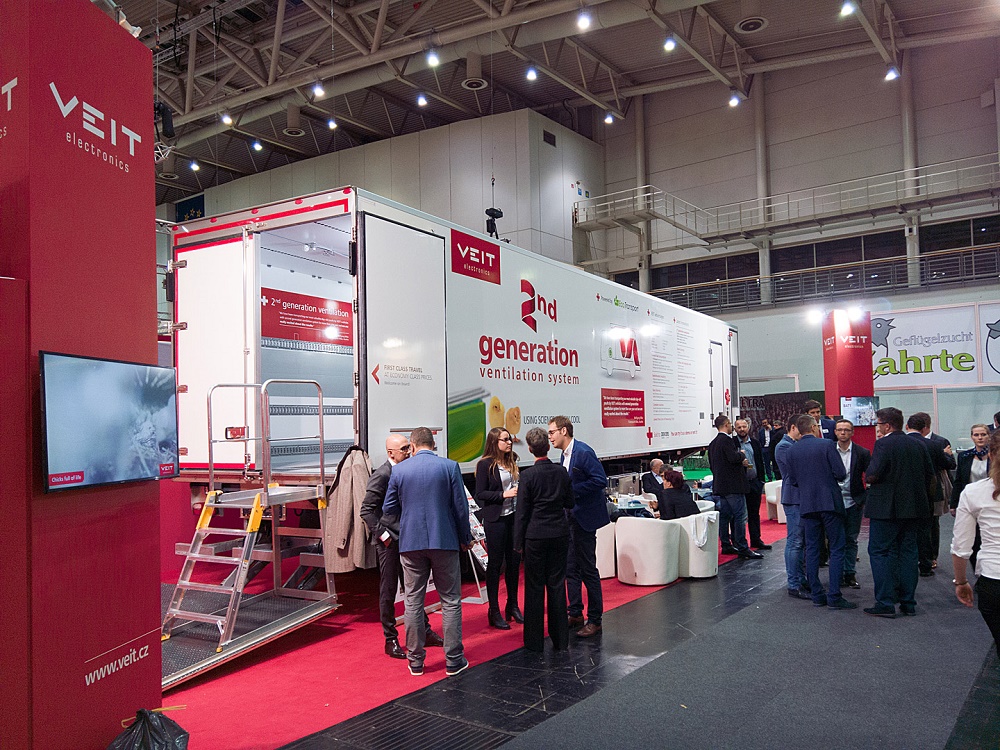 VEIT booth presenting the 2nd generation ventilation at Dekkers Transport Holland´s semi-trailer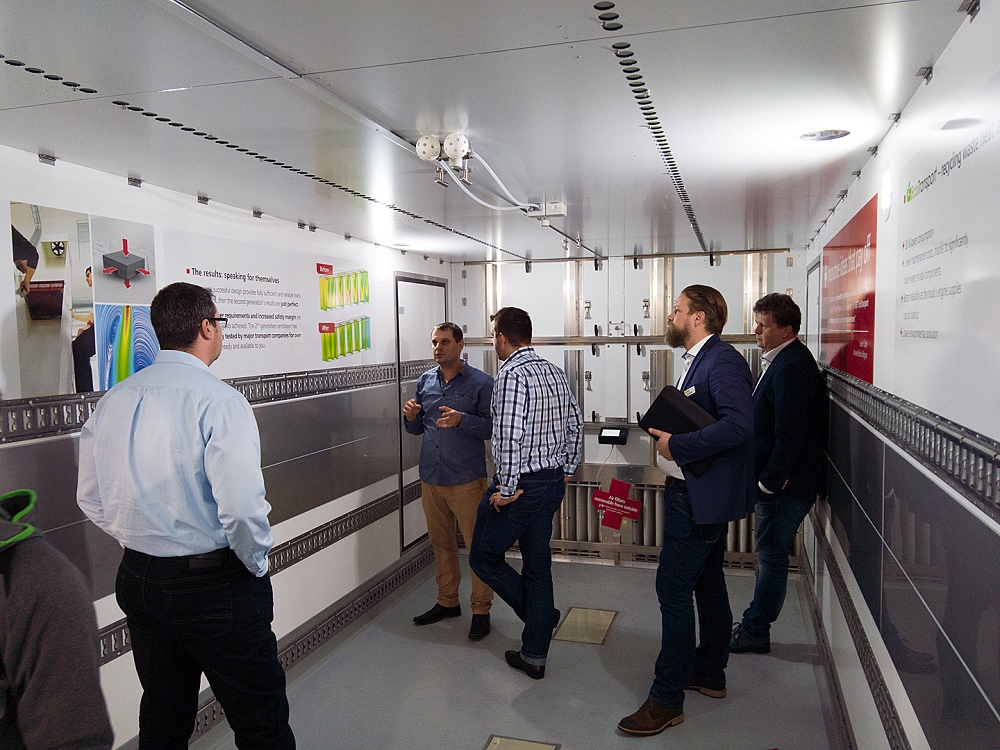 Explaining the principles of VEIT ventilation system live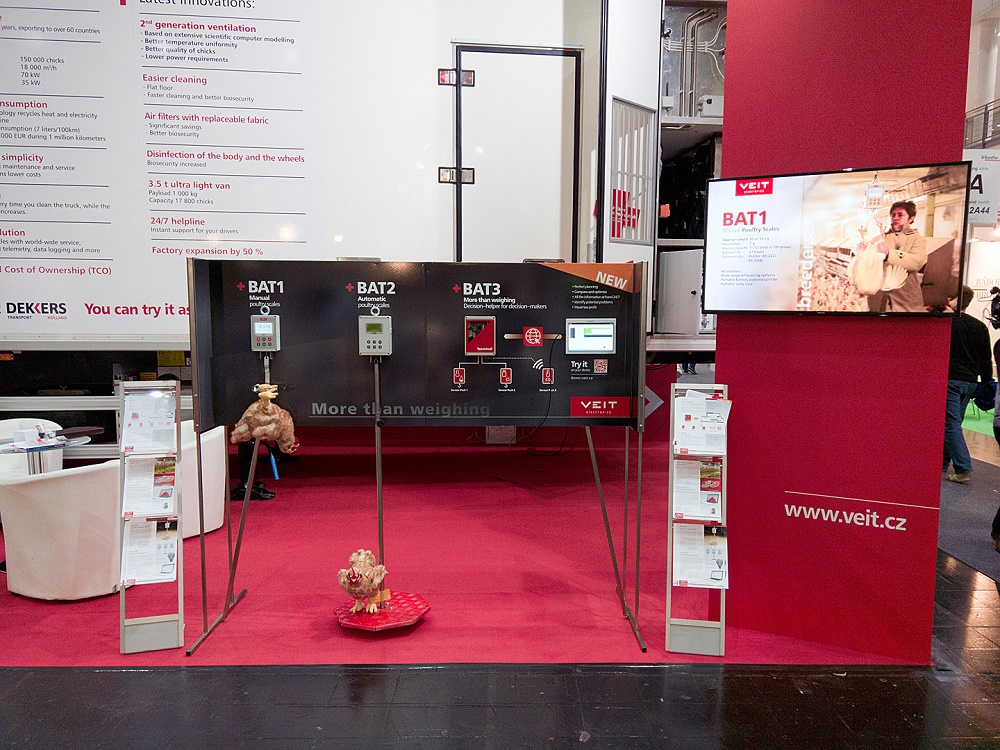 Introducing brand new BAT3 system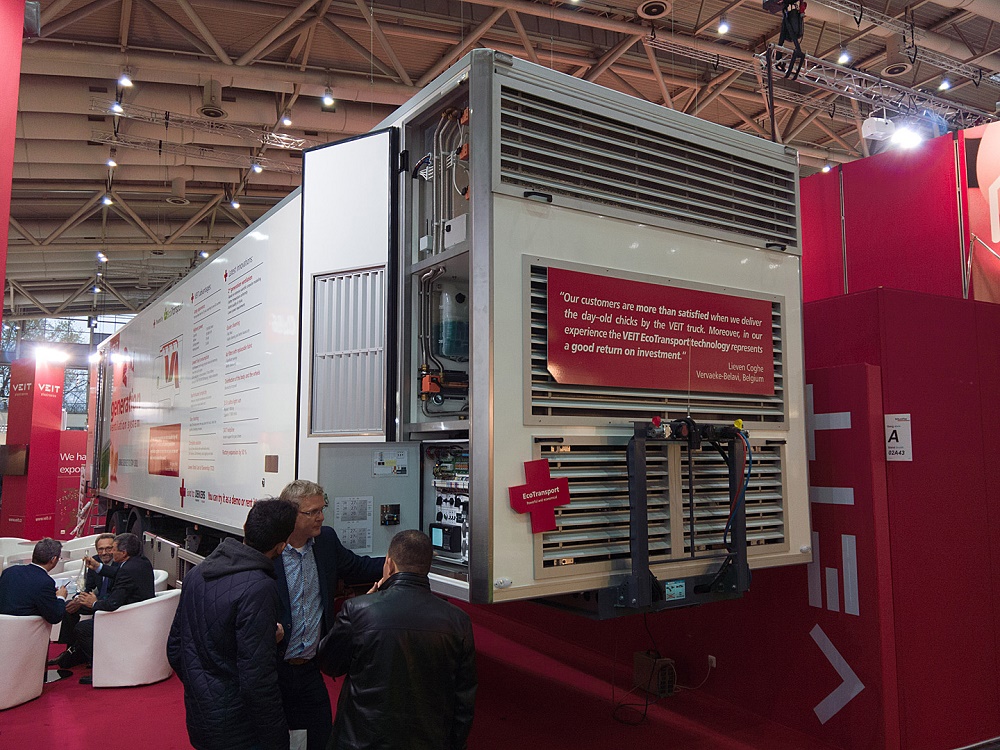 Gerrit Polman in action - explaining user-friendly manipulation with VEIT vehicles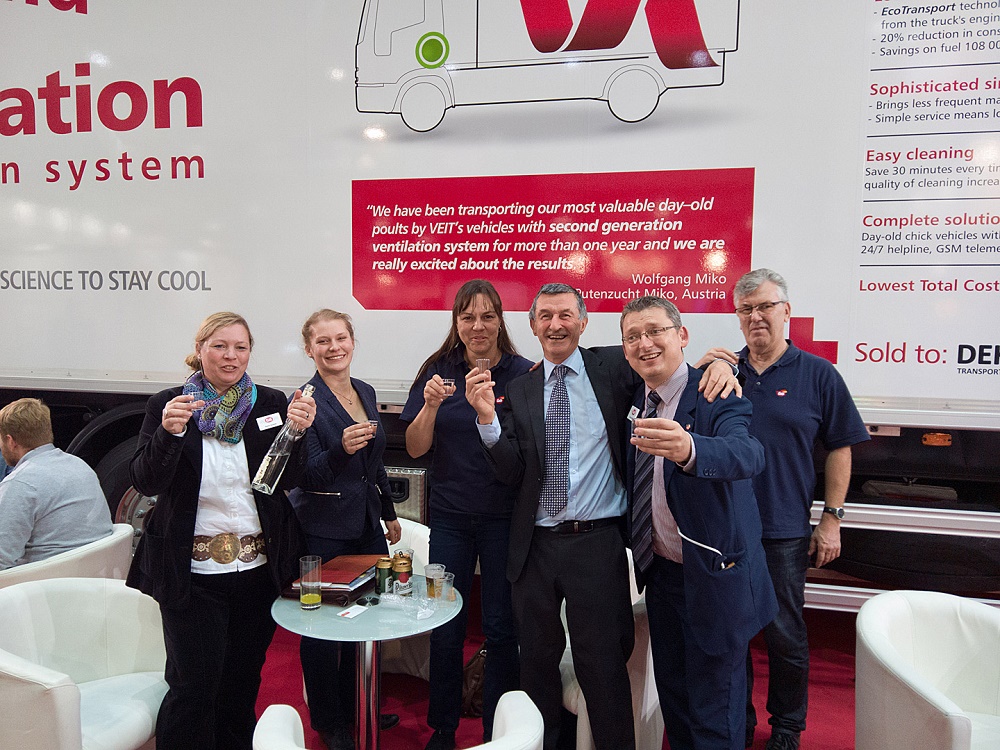 Milan Veit with Cobb team - celebrating Cobb´s 100th jubilee