Research and development
It is research and development that bridges the huge distance between conceiving great ideas and bringing them to the customer in a flawlessly working product.
With its customers in mind, VEIT has always taken research very seriously. From the very beginning we felt the need to perform our own specialized research focused directly on the poultry weighing and transport industry. It was exactly this attitude that enabled many of our ideas to become a reality - something that would not be possible with ready-made third party solutions. Moreover, in-house development helps us a great deal to address any needs or problems our customers may have.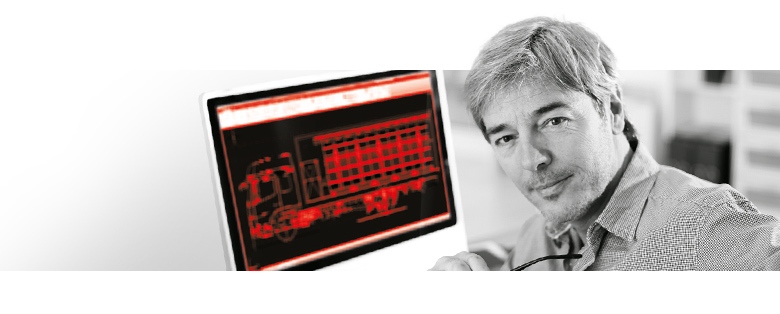 Take a brief tour of our research department

   Even the most sophisticated electronics that you find in our products are developed by our hardware team led by Milan Veit, who is an electrical engineer himself. Functional reliability of the design is rigorously tested with professional equipment and methods. All our hardware must pass a full set of physical endurance tests so that we can be sure it is resistant to heat, dust, moisture and electromagnetic radiation.

   Firmware is the responsibility of VEIT's software engineers. The firmware is made-to-measure for our hardware so that we can get the best out of it. Our programmers also develop PC and Android applications to work with our products as well as on-line and cloud solutions. Doing all this in-house ensures not only integrity and compatibility but also enhanced possibilities for implementing new functions in the future.

   Efficiency and reliability of all VEIT's mechanical solutions come from the work of our structural engineers. Whether it's an engine-to-compressor coupling or air-channels construction, it all starts with computer-aided design and ends with laboratory stress and vibration testing.

   Our characteristic ventilation system is a great example of the usefulness of creative research: optimizing the airflow made it possible to reliably use 24 V electricity for powering the ventilation – the principle you might know as part of the EcoTransport technology. In cooperation with the Technical university of Brno we ran computer airflow simulations to further optimize the efficiency of VEIT vehicles.

   Thanks to the long-standing research, VEIT vehicles have the most powerful cooling with the lowest consumption on the market. We managed to eliminate all lossy links of the power transfer between the engine and the compressor and connect the two directly. This elegant solution means the highest possible efficiency, higher reliability and lower wear at the same time.

   For all the research to be useful and meaningful we have to ask ourselves what the goal is in the first place. Be it bird weighing or day-old chick transport our ultimate target, just like yours, is the poultry itself. That's why it has to be part of our research too. We study the birds' needs, metabolism, growth and behavior – we work hard to gain the knowledge we can built upon. Reinforced with our customers' feedback, this knowledge enables us to develop innovative solutions which bring safety for the chicks, comfort for the users and low costs for the owner. And we really do enjoy the whole process.