New BAT2 Connect Series automatic scales on sale now!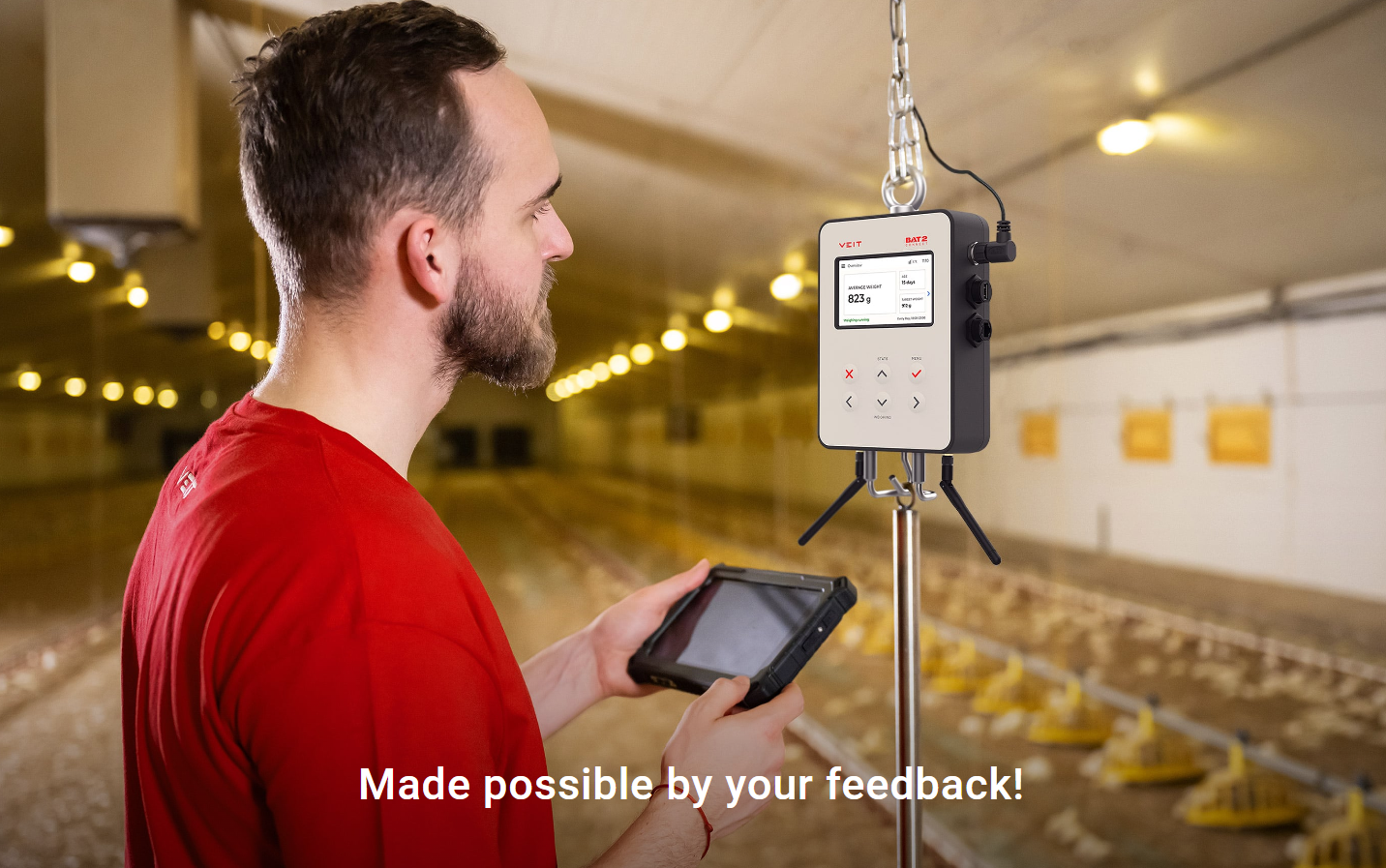 SEE the NEW BAT2 Connect series. Visit: https://poultryscales.com/bat2connect

BAT2 CONNECT scales are designed with one goal in mind — to provide breeders with accurate weight data right in their farm management software so they can quickly and easily make the right decisions for their flocks and ensure the increased performance and profitability of their entire operation.
Make money with the brand new BAT2 CONNECT automatic poultry scales!


BAT2 CONNECT scales are now available to order. Send your request to our sales manager Petr Lolek (petr.lolek@veit.cz | +420 737 015 090). The BAT sales and technical teams are also standing by to help you select and implement a tailor-made weighing system.