The safest chick transport. Ever.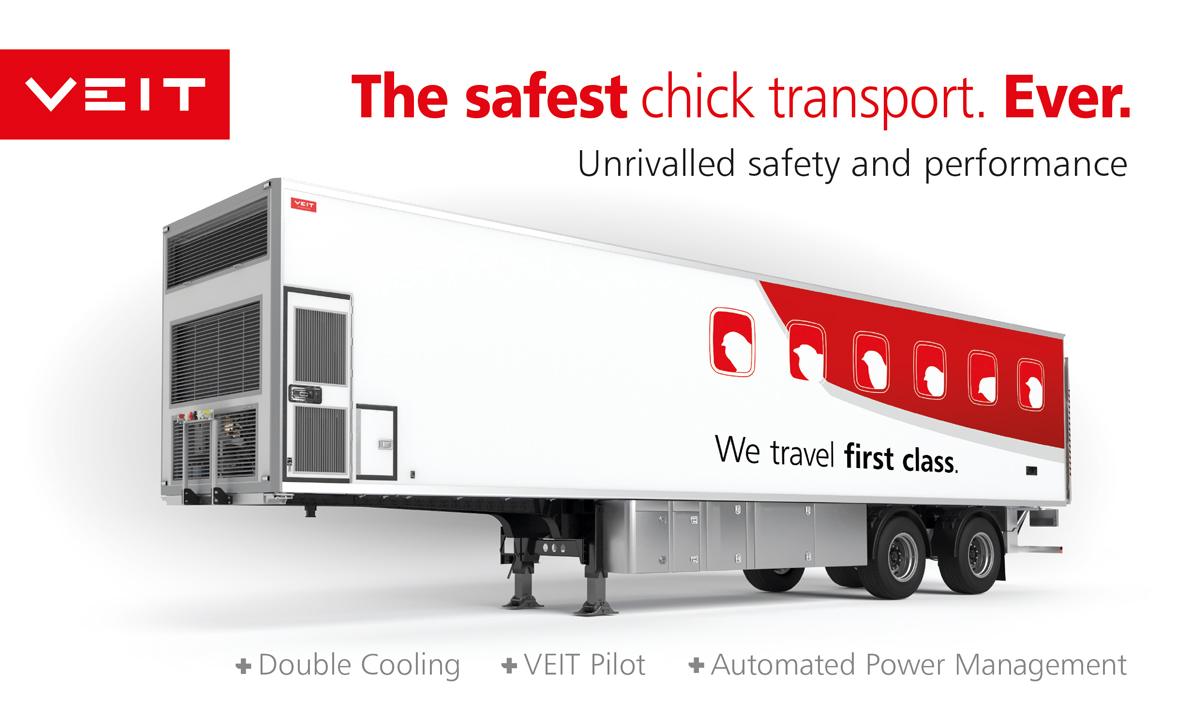 We've just rolled out three major innovations in chick transport:
The first-ever truly double cooling system
Our VEIT Pilot control module
Automated power management

No matter where you travel, our powerful, user-friendly technology will ensure your chicks get there safely, securely and in the highest quality possible.

Our sales managers are eager to tell you more, contact them directly to get more info.
Click on contacts ↑