VEIT company

What we do
VEIT is a family business with a 28-year tradition, focused on two kinds of products: electronic poultry scales and vehicles for day-old chick transport. This means our production is highly specialized, which enables us to fine-tune the products to the last detail. Top quality is our primary goal - we want to offer much more than just the standard.
How we started
Milan Veit founded the company in 1990 and entered foreign markets successfully. Thanks to hard work, a new perspective and an unconventional approach, over the years, the company became not only an equal competitor to well-established companies but it even managed to set new trends and push the limits. Later, Petr Veit joined his father in the management of the company and brought above all focus on innovation and professionalization.
Our approach
The VEIT brand never just copies or follows conventions. We are proud to have our own unique solutions, resulting from long-standing research. In VEIT, great emphasis is put on progress and innovation. Our development is built on the needs and suggestions of our customers. We are enthusiastic about our work, which brings a great many new ideas. Only the very best are taken up, thought over, developed, tested, tuned and manufactured with great care. This produces solutions that are typical of VEIT products and surpass the mainstream in all aspects. In our customer relations, we strongly believe in friendly, unaffected and familiar approach because good dialogue guarantees mutual satisfaction.
Projekt 0380000982 VEIT Electronics - Promotion video about an original Czech industrial enterprise je financován Evropskou unií – NextGenerationEU financován v rámci programu Kreativní vouchery.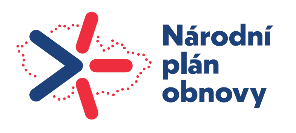 Achievement so far
Growing numbers of our customers worldwide realize that VEIT solutions are cutting their costs significantly while giving them comfort at the same time. Thanks to the recognized uncompromising quality of our products the company has developed dynamically during the last few years. In 2010, a new modern factory was built to match increased production requirements; in 2016 the building had to be further extended by half. The VEIT team includes more than 45 employees today and the number is growing continuously. VEIT products have a great reputation all over the world. They are being sold to more than 67 countries and are penetrating more and more markets. We are determined to keep a high standard of VEIT products and our customers´ favour in the years to come.