International Product & Processing Expo 2020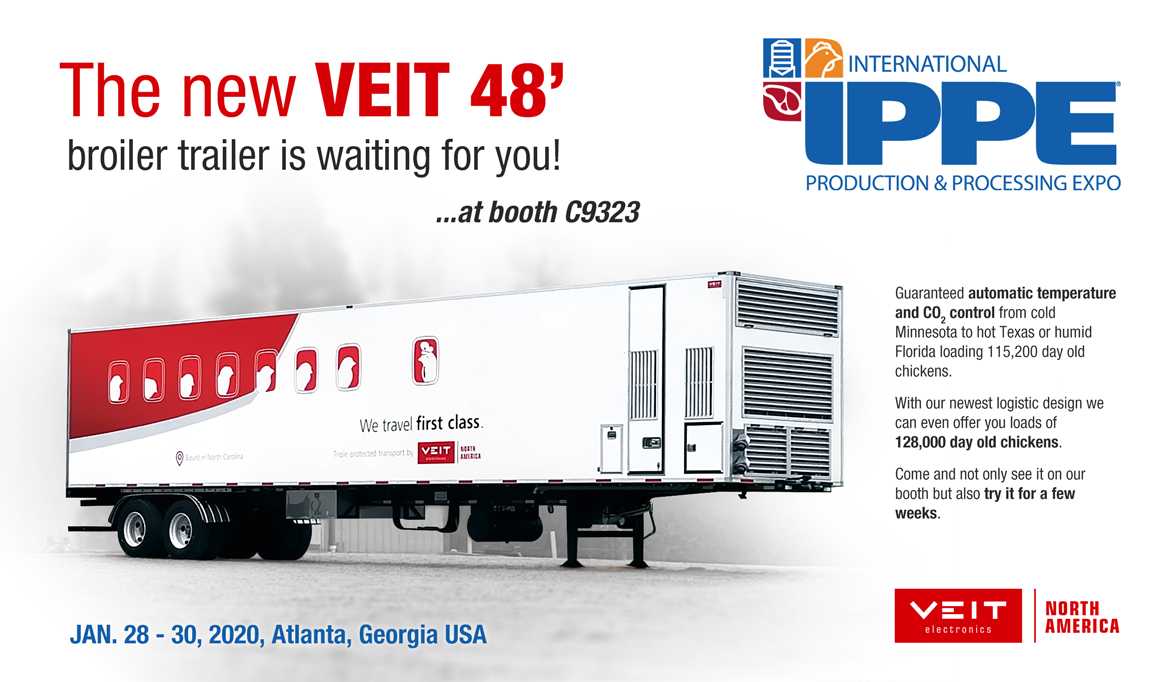 ---
Accurate weighing has never been easier.
---
We've just rolled out three major innovations in chick transport.
---
What exciting new developments are we bringing with us to this year's VIV Europe?
---
Data now available via longrange wireless data transfer.
---
Say hello to tech-driven chick transport.
---
This year's IPPExpo in Atlanta will be one to remember!
---
We wish you Happy Holidays and all the best in 2022!
---
"Every day we transport thousands of just-hatched chickens for our partners such as Aviagen Hungary."