Try out VEIT demo truck
 
VIV Europe is over, but that is just the beginning of the truck's story.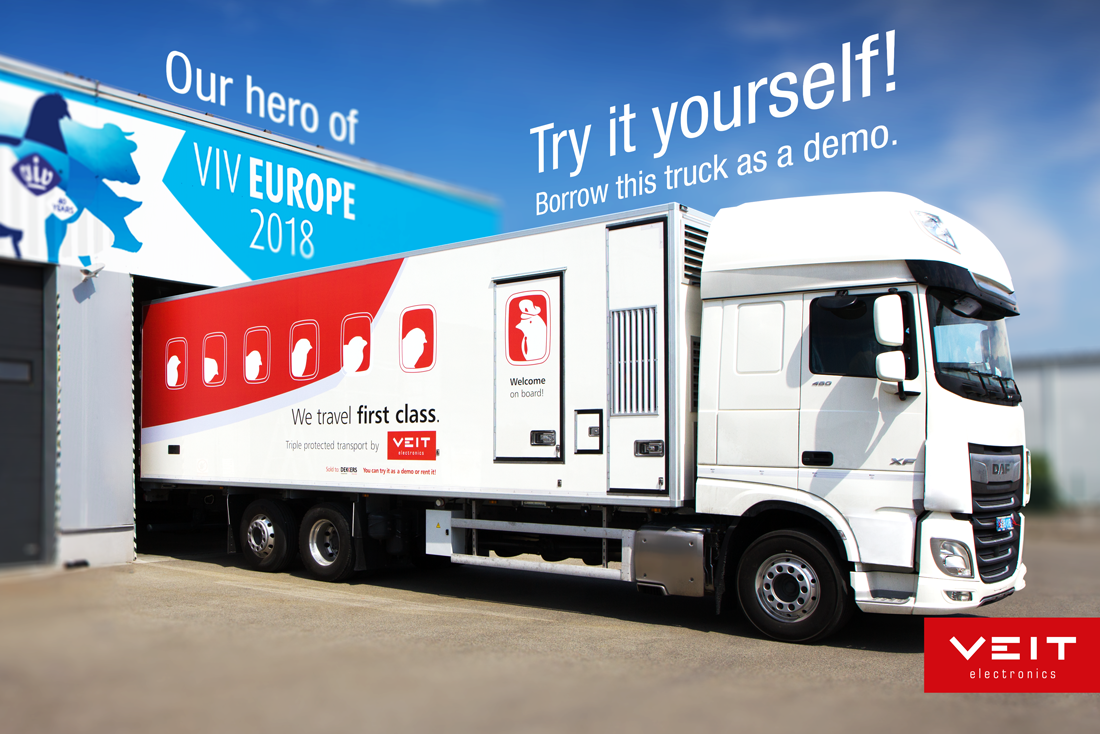 Now, you have the opportunity to test this demo truck:
The brand-new DAF XF 106.480.
The latest VEIT technology with the capacity of 88 400 chicks
For ambient temperature from – 35 to + 44 °C
Triple protected transport
Comfort for drivers and chicks


Contact us and you can start writing the story of the truck with us!
Gerrit Polman
gerrit@veit.cz
+31 636 595 637

Svatopluk Žák
svatopluk@veit.cz
+420 727 836 970
Try out our demo truck and travel first class!