Sophisticated PC software
The BAT2 software will manage all weighing results downloaded from the scales using the memory module, GSM communication or a wire.
It will automatically show statistics, histograms and growth curves of all scales installed on your farm. All the data can also be exported to Microsoft Excel or printed.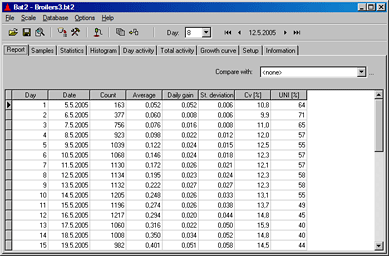 Weighing report
---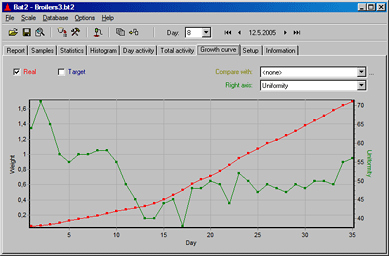 Growth curve and uniformity of a flock
---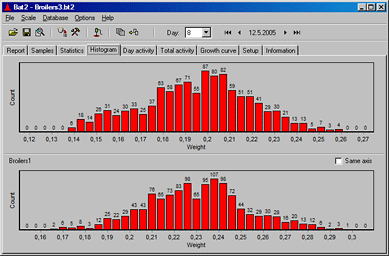 Comparison of two flocks
---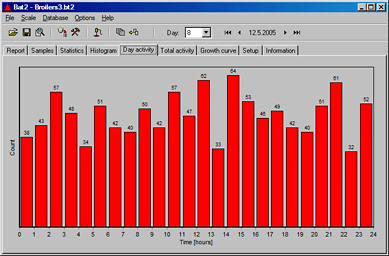 Birds activity during one day