Safety for the chicks
The transport of day-old chicks is as important as any other part of the breeding process. To gain a competitive advantage, let your chicks travel with real professionals.
Professional transport is essential
Today, a demanding chain of poultry professionals is needed to produce high-quality poultry. From geneticists and scientists, through hatcheries, poultry farms, producers of equipment and feed, to slaughterhouses – each part of the chain must work perfectly. With no exception.
Day-old chick transport can easily become the weakest link if you do not take it seriously. If transport is poor and the chicks are stressed or damaged, all the money invested into hatching and follow-up farming comes to nothing. Professional transport is absolutely necessary to deliver the day-old chicks in perfect condition and so protect your investments. That is achieved by providing the chicks with the appropriate measure of airflow and the right temperature – both at a high level of reliability and backed up for peace of mind.
Backup systems
VEIT vehicles offer the widest range of backup systems on the market. Even the very basic models have natural backup solutions thanks to the EcoTransport technology. More demanding customers can choose from other optional backup systems to have absolute piece of mind.
Top quality components
Nobody can make a high-quality product from inferior parts. VEIT uses only top quality components to achieve as clean a performance as possible and a long life of the whole system. Brand-name parts also guarantee easy service all over the world.
Biosecurity
To prevent great losses in profits and confidence, infection prevention is very important. The VEIT design is inherently great in this aspect.
Read more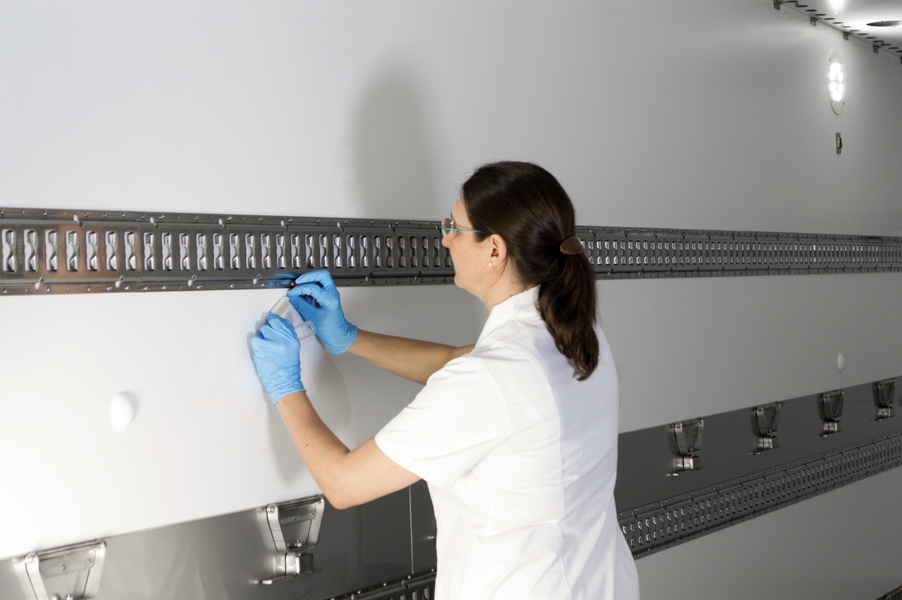 First class travel with VEIT
Knowing the passengers well VEIT creates a perfectly controlled environment inside every single vehicle, where the chicks are prepared even for 2 – 3 days´ travel. VEIT day-old chick vehicles with a highly optimized ventilation system and the EcoTransport technology are proven by hundreds of millions of chicks delivered in perfect health every year, even in extreme conditions from freezing Siberia to hot Thailand or Saudi Arabia.