Service and support
In the state of emergency with your VEIT truck, call our 24/7 helpline: +420 530 502 590.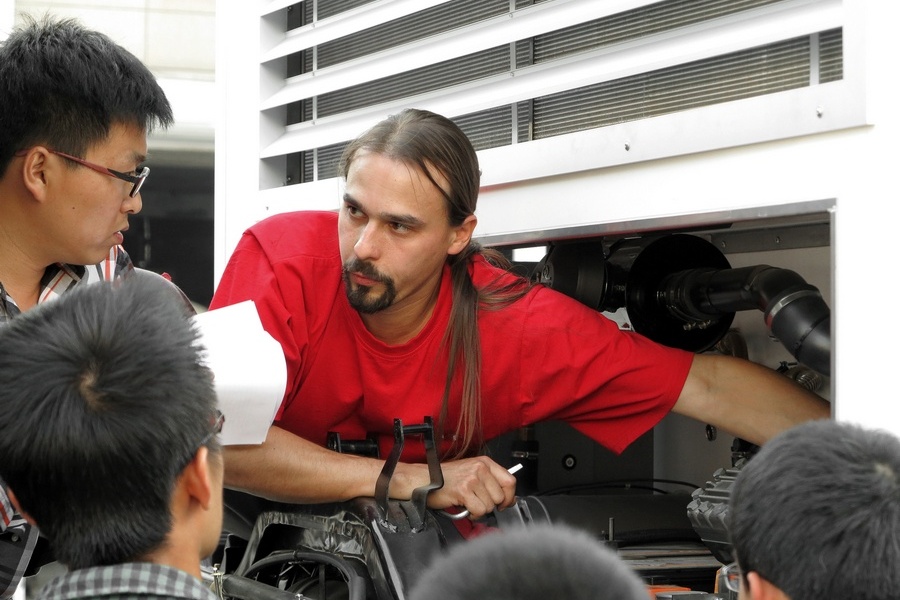 The purchase of a day-old chick vehicle is just the beginning. You need to know that your vehicle is in good hands for its whole lifetime and that you can count on this fact in your business. The VEIT team guarantees complete service all over the world. We are always ready to help.
Prompt help
Time is money and a swift response is often vital considering the fragile cargo. Whether it´s a piece of technical advice you need urgently or a state of emergency during your delivery, VEIT professionals are on call 24/7 and they will get to you as soon as possible.
Remote diagnostics service
Thanks to the Veit Fleet Monitor system VEIT technicians can check all operating parameters of your truck and cargo using GSM telemetry. In case of any difficulty they can also advise you from a distance. When using Remote diagnostics your data are perfectly secure. You are never left alone.
Professional training
We provide professional training for your staff and optionally also their tutoring during the first chick delivery with an experienced VEIT technician.
Expert opinion
You are the customer – you tell us what you need. Then VEIT offers the best solution how to reach it. You will get an expert opinion and recommendation for any of your ideas concerning day-old chick transport. We are always here to help.
Fill in an Inquiry form to get a customized offer!